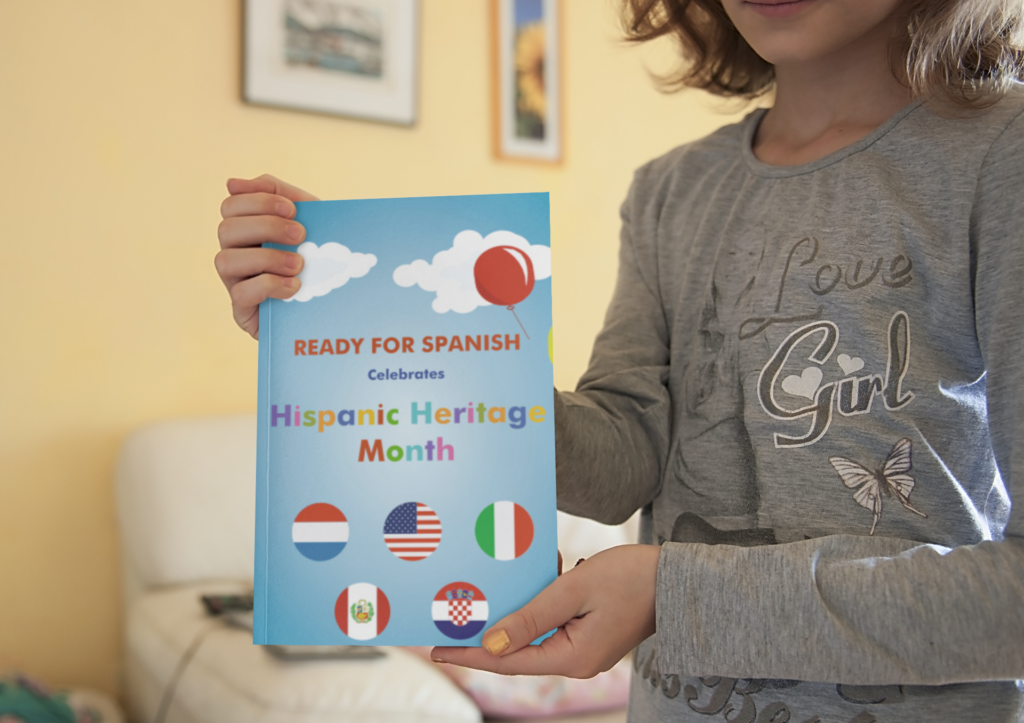 Hispanic Heritage Month is here, and at Ready For Spanish, we're excited to join in the celebration! To make this month even more special, we're thrilled to offer you a FREEBIE Hispanic Heritage Month Coloring Book that's perfect for children, families, and classrooms.
In this blog post, we'll explore the benefits of this coloring book and show you how to get your hands on it.

Why Celebrate Hispanic Heritage Month?

Hispanic Heritage Month, which runs from September 15th to October 15th, is a time to honor and celebrate the rich cultures, traditions, and contributions of Hispanics and Latinos in the United States and beyond. It's a chance to embrace diversity, learn about remarkable individuals, and discover the beauty of the Spanish-speaking world.

The Benefits of Our Coloring Book:

#1. Educational and Fun: Our coloring book is more than just a creative outlet. It's an educational tool filled with engaging illustrations and interesting facts about Hispanic and Latino cultures. Children can have fun while learning about different countries, traditions, and influential figures.

#2. Inspiration: The coloring book showcases notable Hispanic and Latino figures who have made significant contributions in various fields, from art and science to sports and politics. These stories can inspire children to dream big and believe in their potential.

#3. Creativity and Expression: Coloring encourages creativity and self-expression. Children can choose their favorite colors, experiment with different techniques, and make each page uniquely their own.
How to Get Your FREEBIE Coloring Book:

Getting your FREE digital copy of our Hispanic Heritage Month Coloring Book is easy:

👉🏾 Click Here To Tell Us Where To Send Your Coloring Book & we'll email it right over!

😍 Share the Joy: Feel free to share this offer with friends, family, teachers, and anyone who would love to celebrate Hispanic Heritage Month with their children or students.
Join Ready For Spanish for More Fun and Learning:

Ready For Spanish is committed to making language learning easy, engaging, and culturally enriching for kids and families. This FREEBIE is just a taste of what we offer in our comprehensive Spanish language program.

Explore the colors, flavors, and stories of Hispanic Heritage Month with us. Download your FREE coloring book and join our community today!

Ready For Spanish – ¡Listos para aprender y celebrar juntos! (Ready to learn and celebrate together!)

Links:

[Download Your FREE Coloring Book]